Another bit of wisdom not found in books
Oliver W. Cummings
The coronavirus pandemic has thrown millions out of work. Some jobs were stable throughout and some companies were and are hiring; some jobs lost will come back, some sooner, some later; and some jobs lost are gone, period. Whatever job you land eventually, there are still some fundamentals to which we all should pay attention.
The Lesson.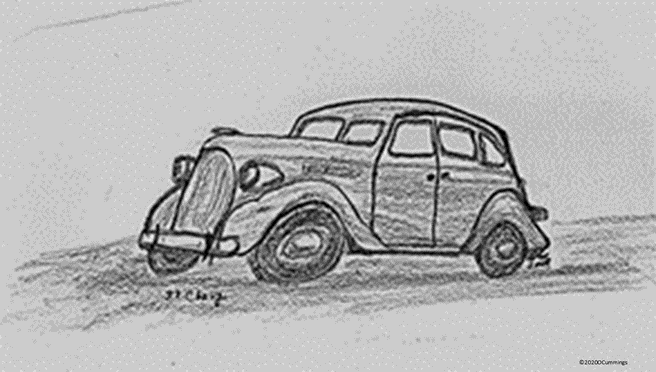 It was the 1930's and hard times on the farm. Crops were not good; farm products were not selling for anything. Eggs were about 8 or 9 cents a dozen delivered to the Produce Company. Getting ahead or saving for the future was not even a question – just getting by was the issue.
One morning in the middle of the week, after the early morning chores were done, as the story was told to me, my dad appeared at the breakfast table dressed in his only, very old, suit, frayed white shirt and tie and his "good" shoes with a fresh coat of polish on them. When Mom looked at him with her most inquisitive look, he said simply, "I am going to get a job today."
He drove the eight miles to the nearest town of any size, Vienna, Illinois, and started looking for work. The third place he stopped was the local Buick dealership; they were looking for a salesman. Dad got the job, though he had never had a sales job before. He took the job seriously and for many months, in spite of the fact that the country was in a depression and almost all of the trade was in used cars, was a successful car salesman.
He worked with another salesman, a man called "Brighteyes" Miller, known for his sparkling blue eyes and glib manner. Almost everyone around home had a nickname – Dad's was "Seedcorn," but that is another story, and no, mine was not "Nubbin."
Brighteyes was apparently one of those people that helped establish the used-car salesman stereotype. More than once, Dad told of the customer that came back, after having bought a car from Brighteyes, and complained bitterly and long about the car he'd bought. The customer got no sympathy from Brighteyes.
The confrontation ended in an exchange in which the customer called Brighteyes a bastard, to which Brighteyes replied, "You can't prove it."
The unsatisfied customer left in a huff and Dad observed that for the next twenty years, that dissatisfied customer drove Fords and Chryslers bought from local dealers, but never drove another Buick.
Listen to Dad
The sales job provided Dad and Mom the money they needed to get through a rough economic period and allowed them to save enough money to start a small produce store of their own. He told me this story many times in various circumstances and there were always three points to be made:
If you are willing to work, you can always find a job. If you present yourself as confident and trustworthy, even if you aren't the most experienced or sophisticated person around, people will appreciate doing business with you.
You may need to be willing to accept a job that is not the job you wished for and/or where you would like it to be. If so, then make that job a steppingstone to your next one.
You need to always do your job ethically and work with all people in an evenhanded manner, because not to do so can have very long-lasting negative effects.