Good thinking is triggered by great questions. Anyone can find answers, but not everyone can ask questions that deserve answers.
Some questions are focused on others to answer. But the most important question are those you ask of yourself.
Balance "What don't I know that I should?" with "What do I think I know that could be wrong?"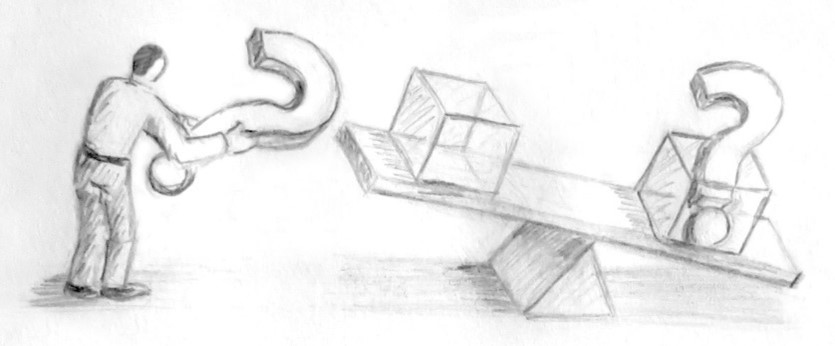 Now, ask yourself three questions that will drive you forward.
Do you like these little thinking exercises? You can get little workbook, MindLab II, HERE. I like writing in books, so I suggest the paperback version. It's not expensive.