Look around and note the problems and opportunities besetting your everyday work life. Some of them can be resolved by applying known solutions because some things change slowly and, therefore, we can use tried and true solutions on new problems.
Need to cut costs? There are plenty of known practices to copy.
However, other parts of our life are constantly bombarded by new problems and opportunities. For example, the mapping of the human genome will raise business, moral and ethical issues we've never seen before.
More and more, the only asset that really counts, especially on the personal level, is our ability to think.
And here is the point behind the creation of MindLab II, a little workbook Bill created about seven years ago – thinking is a skill and skills only improve with practice.  Here's a sample from the book which included fifteen attributes of good thinking, eight skills, and thirty mini-exercises.
More examples are on the way. Watch for them.
An Attribute of Good Thinking
Good thinking is goal oriented; it has a purpose. Search until you understand your goal and can explain it to anyone in your organization.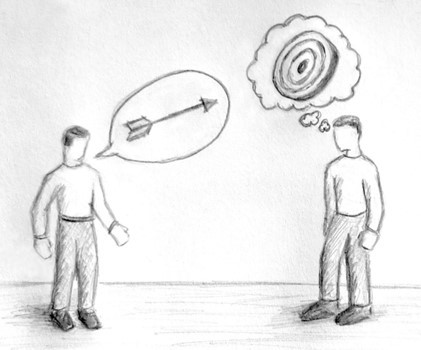 Are your goals clear to you and can you explain them to your colleagues in terms they understand?
MindLab II: A Place to Think can be found on Amazon.
Reader Interactions