Did that get your attention? If it were a tweet, would you re-tweet it? No? Why not? Because, obviously, you know that it's not true.
But here's the problem – it is true. However, before you go and do something foolish you should know the whole story.
The story
Back in the winter of 1944-45 (you know, during WWII) Japan launched about 9,000 fusen bakudan (33-foot diameter balloon bombs) that were carried by the jet stream toward the United States. They carried incendiary devices or high explosives and were intended to create damage and panic when they crashed in the United States.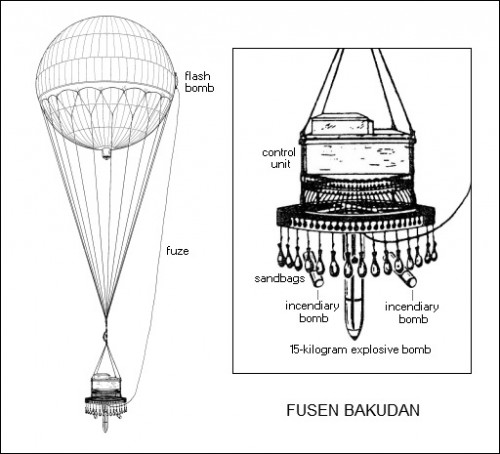 Most of the balloon bombs crashed in the Pacific, but some made it to America's shores, killing a few people and causing fires. One even crashed into the high-tension electric lines carrying power to the Hanford Engineer Works, on the Columbia River in south-central Washington state.
Of course, no one knew anything about this site because it was, in fact, the secret site where the U.S. government built a reactor that was making the plutonium for the first atomic bombs.
This story is interesting to me for two reasons. First, we (America) could keep a secret "back in the day." Not everything has to be public. Second, the story ties to one of my beliefs for the current social environment, Ya Gotta Be Skeptical.
I found this story in a book I received from one of my. The book, Draft No. 4: On the Writing Process is basically a book filled with remembrances and lessons written by 86-year-old John McPhee about his long life as a long-form writer. This story came from the chapter entitled "Checkpoints."
You see, it was 1973 and he was writing a long piece entitled "The Curve of Binding Energy" for The New Yorker. The article was about 60,000 words long and focused on weapons-grade nuclear material in private industry and what terrorists might do with it if they acquired it. The balloon bomb story was a tiny piece of the article, but it would not be included unless, and until, a "checker" could verify that it was true.
It took the checker weeks to find an eyewitness to the event that was now over a quarter-century old. But she did, and it was included in the story.
Lesson
It provides a wonderful lesson about the discipline of writing and the need to be skeptical about everything we read and write. Errors live forever and are carried on by non-skeptical readers. Truth and the search for truth seems to be a dying requirement of "the news."
Application
Vet your sources before sharing a story that seems "interesting."